The internet is a wonderful place to look for inspiration as long as you don't get caught in the weeds. Have you ever started looking for one piece of information, then found you'd lost a couple of hours and are learning about something completely new and unrelated to your initial inquiry?
This is what I mean when I write that I am attracted to shiny things. I am easily distracted by a new word, concept, artist, craft, material, method, or place.
The other day I was looking up what to do with $100. The idea is that if you have very little money to invest, you can still earn a bit with it. That led me back to the concept of micro-loans and all the good that you could do by lending to a craft person who just needs to buy some materials to get their own little bit of a business going. That led me to Kickstarter, a crowdfunding site for creative projects. I find a lot of my inspiration comes from the inspiration of others. That led me to the concept of CrowdInvesting, which in turn led me to CrowdSpeaking.
Etsy and Pinterest are favorite jumping off places. So, I'll start browsing for interesting (shiny things) creative work. Here are some of the words I'm learning.
Want to play match the term to the picture?
Pâte de verre
Soutache
Grosgrain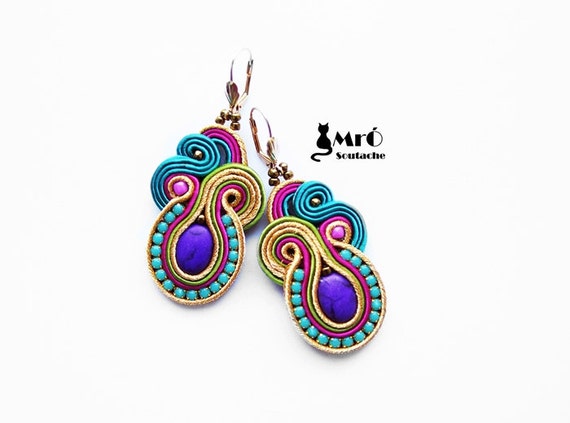 The other day, I became fascinated with Artist Trading Cards (ATC) never sold for money, which led me to Art Cards, Editions and Originals (ACEO) same size, but they are sold for money. Those concepts are closely related to Original Small Works of Art (OSWA) a little bigger than the trading card size and they are sold for money. A google image search for these leads my mind to far off lands.